Partner FAQs
Download Partner Forcaster.xls
How many software licences can I sell in my exclusive area?
THERE IS NO LIMIT to the number of software licences or web solutions (websites and e commerce sites) that you can sell within your exclusive area within the licence period and the Product group. You keep typically 70% of the selling price of all B2B Management Systems that you sell, 50 or 500 you still keep 70% of the sale price (this 70% does not apply to e commerce websites). Your end user pays you direct - not us. If you sell additional user licences to the same business then this is additional revenue for you.
You do not pay any further royalty payments on your profit (please read 'What Is My Profit On Each Sale?' ). Your Partner Annual Unlimited Volume Licence also provides for you to supply our powerful web solutions if they are included in your Product Group
What is my exclusive (protected) area?
Your exclusive area is typically defined by either postcode, state, province or a complete country. We use these as a definitive way of determining which addresses are in your area. You will be the only Partner licenced to sell products within your Product Group within your exclusive area.
For example:
UK: Exclusive areas are divided into postcode (first 2 letters of postcode)

Australia: Exclusive areas are divided into 7 states (Australia Capital Territory included in NSW)

New Zealand: Exclusive areas are divided into 2 areas North and South Islands

South Africa: Exclusive areas are divided into the 9 Provinces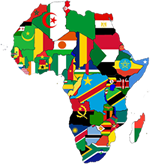 Continental Africa: We have opportunities throughout Africa typically on a per country basis.

US: Exclusive areas are divided into each State

Ireland: Complete country

Canada: Exclusive areas are divided into the 10 Provinces
You can have as many exclusive areas as you require and that are available - however you will need to purchase the Annual Unlimited Volume Licence for each additional area you wish to market in.
Can I have more than one exclusive area?
Yes, you can. You can have as many exclusive areas as you wish to purchase, provided these areas and the
product groups
are available. Partners with more than one area typically have arrangements to employ other people or sub contract to other companies to market their products in their wider exclusive area.
is this a franchise?
No, it's not a franchise, you will be trading under your own business name. However, as a Partner you are allowed to and should advertise that you are the exclusive Licensee (Partner) in your area. As a Partner you will have a lot of the attributes that successful franchisees have. These include working alongside a long established company (20 + years) selling a proven product. You do not pay us a 'Royalty' on your turnover. So effectively the more licences you sell the greater your profit. As your 'fee' is fixed there is nothing further to pay (other than the end user Registration Fees or Website Fees). Sell 50 or 500 you do not pay for any further fees based on turnover.
What exactly am i paying for?
When you become a BASETrack Partner (sometimes called a Channel Partner) you are purchasing the licencing rights to distribute and sell BASETrack products within your exclusive area within your licence period. This is what we call the 'Annual Unlimited Volume Licence'. As outlined in the question above, there is nothing further to pay us. There are no royalty fees, or fees on turnover.
Although not a franchise the Partner scheme does have a lot of the same characteristics as a successful franchise, in as much as you are marketing a proven product from an already established business. Your Partnership with us is your own business and as such should you decide to sell it at a later stage that is a choice for you. Should you decide to sell your Partnership business then the residual income stream you will have built up will form a significant part of your selling price.
Could MY end user in my exclusive area still purchase online direct from you?
Yes they could. HOWEVER, we do monitor online sales and when an online sale occurs in a Partner's Exclusive area, we will inform you or you inform us. You will then invoice us for 70% of the sale price if it's a desktop application or the corresponding amount for other products. The end user then becomes your Customer and so you are not disadvantaged by the online sale.
You should not advise or encourage a potential customer of yours to purchase online from us. The option to purchase online is only there to allow potential customers whose area is not covered by a Partner to purchase online.
If I live in Florida can I sell in New York?
Yes. The only restrictions are that if you have a Partner Licence to sell in New York State then your end users must have their business located within the State of New York. Where you live or indeed run your business from, is not an issue, the determining factor is where the business you are selling to is being run from. If you have a product licence for the State of New York you cannot sell to a business in Florida.
In the UK your Partner Licence exclusive area is determined by the postcode, for example if your licence covers the GU (Guildford) postcode area (if that is your exclusive area). If you live or run your business from the PO (Portsmouth) area that does not matter - however you could not sell within the PO area unless you held a licence for that area.
is this a long term business... Can I sell it later?
Yes, it is very much a long term business it's your business. As a BASETrack Partner you will be supplying both our desktop applications and our web solutions. This means that each year your business will grow and you will start to earn more income from the renewals for web solutions and support contracts you sold the previous year (Residual Income). You will also be able to market upgrades to the desktop applications that you have also sold. There are no end user fees for product upgrades. As with any business, if and when you decide to sell your Partner business then the yearly residual income will form a significant part of your selling price for your business.
is there any limit to the number of licences I can sell in my area?
No limit at all, it's unlimited..... sell as many as you wish from your licenced product group within your exclusive area during your licence period. You will keep 70% for software sales. Website sales are slightly different.
can i market and sell pc equipment alongside BASETrack software?
Yes you can, a large proportion of your clients will be looking to purchase a PC system at the same time as their software, or maybe upgrade to a newer PC - so this is an extra sales opportunity for you and your business. You are in the ideal position not only to advise on software, but to advise on the best type of PC system to go with our software. We (BASETrack Systems Ltd) do not supply PC Systems so you will have your own arrangements with PC suppliers.
How much do I have to pay to BASETrack each time I sell a software licence or Website?
You will keep 70% of the selling price of the initial purchase price. These are typically our B2B Management Systems installed on to the end users PC. If you decide to 'discount' down the RRP that is your choice, however the Partner licence fee is still calculated on the RRP.
If you supply a web solution - the margins can vary depending on the website required. There is an initial setup fee that the end user will pay us when starting the website which is payable only once, at the commencement of the website set up process at the start of the initial year. Again, you would typically charge the end user as part of the total sale price and pass the website set up fee to us (on behalf of the customer). You pay for your end user Registration or Website Set Up Fee here.
When your end user renews their website they will pay their annual renewal fee to you or the equivalent in your currency. You will pay to BASETrack a standard hosting fee, (this does not includes the domain SSL certificate if required. Any SSL certificates are paid by the end user in addtition to the renewal fee,).
What is my profit on each sale?
Example below is in £'s , however you should calculate using your home currency because that is what you will sell and be paid in.
Because you will have purchased an Annual Unlimited Volume Licence to sell your selected licensed management systems (Product Groups) in your exclusive area, this means you can sell the licences product for whatever price you wish. (Please see price restrictions for selling online.) Each product has a Recommended Retail Price (RRP) and you are not recommended to sell at a price higher than that. However, you can sell below that price please refer to the product sales site for the RRP of products that interest you.
To give a typical example, most B2B Managment Systems we sell, range from £315 to £895 (RRP). The Partner discount is 70%. So your gross magin (profit) is 70% of the RRP. There is nothing further to pay us, you retain the remaining amount as your profit - also bear in mind that your client (end user) pays you direct in your currency - they do not pay us.
You will receive an Activation Key in an email moments after you have purchased the software (this allows your end user to Activate the software).
Red Squid Product Group - Website and e commerce solution RED Squid
If you provide a web solution (website based on one of our examples) the fee to the end user for the website setup and the first year's hosting is £745, which is what you will receive from the end user. You then purchase from the Partner area on our website the setup fee and first years hosting which is £295 making a gross profit for you of £450
In the second and subsequent years your end user (website owner) will pay you the annual renewal fee of £295. You again will purchase the hosting fee from us at a standard rate (if a site owner has taken additional features, we do not charge you any more). Web solutions are renewable each year so it's a realistic expectation to assume that you as a Partner will receive the same amount each year the client renews. In the second and subsequent years your profit is £205 + the full amount of any extra features for each site renewal per year. If an SSL certificate is required for the site then this is not included. The cost of the SSL and the installation of it is approx £45.
How much can I earn from annual support and web solutions renewals (Residual income)?
Annual support contracts, cloud solutions and website renewals can, and will, form a significant part of your year on year revenue - and as such are very highly promoted. An annual support contract for an end user is optional, end users do not have to take out an annual support contract. However, an annual support contract will provide reassurance to the end user that help is always on hand 24/7/365 so it's highly recommended they take out a support contract. As a Partner, if you provide a product support contract to your end user the price the end user pays is advertised on the product website, however Partners purchase the support contract for us at a set figure no matter what the support product is for. The current cost for support is £60 (+VAT in the UK) per user licence.
For example, if our advertised annual support contract price is £270 (using GB Pro as an example) you purchase this from us for £60.00 your profit will be £210. If an end user has 2 user licences then you would need to purchase 2 end user support fees at £60 each.
An annual support contract can be taken out by the end user at any time within the first 60 days from the purchase date. If an annual support contract is taken out at the same time as the product is purchased, the support year will start at the end of the 60 day period.
In line with our other product RRP - the selling price of a support package to the end user is decided by you - so you can charge less than our RRP, you will still need to purchase the support from us at the standard rate. The standard rate to Partners for all support packages regardless of the product is currently £60 per user licence. If an End User has a 2 Network system they must purchase 2 support fees.
The same principle applies to web site renewals the typical yearly renewal fee for your end user is around £295 we have a standard fee of currently £90 per site per 2nd and subsequent years. If your end user has chosen to have additional features on their website such as 'Sales', 'Appointments' or 'Service' , then we do not charge any additional fee for these to you. However the end user would expect to pay you for these.
Please note that there are no support contracts for our web solution applications as a user has product support for the duration of the web hosting package.
How do I receive my payments?
Because it's your business, you will always receive the payment direct from your customer (the end user) in your currency. Your customer pays you direct, not us, so you will have in place your own arrangements for receiving payments when you make sales. For example, you can ask for payment with order or provide 30 days credit, its your choice.

If you are a Partner outside of the UK then you will be selling in your currency - remember for all partners the end selling price is for you to decide, our websites show the RRP - but you can sell for less should you decide to.
How much can I earn?
Once you have purchased your Annual Unlimited Volume Licence for your exclusive area, there is no limit to the number of sales you can make within your exclusive area - you will receive 100% of the sale price from your end user. However you will purchase the licence from us at 30% of the RRP. Your margin (profit) is 70%.. Most of our full management systems typically retail for between £245 and £895.
If you are an individual working a normal working week within 1 exclusive area then you should expect 1-2 sales a week for our business management systems. On top of that you would add web solution (websites) products which, again, you would expect to sell 1-2 per week on average. On web solutions (website sales) you receive 100% of the RRP (less the £115 per year per site hosting fee) which is, on average, £320 profit per sale + as a Partner you will receive the same again the following year for website renewals. If you cross sell an annual support contract then you will earn another additional revenue from the support RRP.
What you keep:
Desktop Applications 70% of RRP
Support contracts both initial and yearly renewals are a standard price of currently £60.00 per user
Website renewal fee approx £90. Red Squid renewals fee is approx £140 per year.
What are Non Exclusive Products?
Desktop Applications and E commerce websites are divided into Product Groups. With the corresponding licence you can market the products within that group only. However, the Non Exclusive Products can be marketed by both Product group licence holders.
This provides for additional income with a broader range of products.
What you keep:
Desktop Applications 70% of RRP
Support contracts both initial and yearly renewals are a standard price of currently £60.00 per user
Website renewal fee approx £90
Get the most from being a partner
Can I sell online?
Yes, you can sell online to end users within your exclusive area, however we do have
guidelines
to ensure that no Partner is price disadvantaged by another. You must ensure that online sales are only to businesses within your exclusive area.
Can I postdate my partner agreement start date?
Yes you can, by up to two months ahead of your initial Partner Annual Unlimited Volume Licence. This can be very useful if you want to secure your exclusive area and in the meantime prepare yourself for business. We want you to make the best possible return on your investment, and you will do this by knowing the product you are going to sell!
So, for example, if you purchased the PL exclusive area on 1 March, you can ask us to start your Partner Licence Agreement on 1 May. If you decide that you want to start selling earlier, then this is not a problem - we will adjust your Partner Licence Agreement start date to the date of your first sale.
Can I sub contract or employ other people to sell?
Yes, you can, an example being your Partner Licence Agreement might be in the name of a company and how the company decides to market the product will be your choice. The Partner Licence Agreement will have to be complied with (for example you can only market products within your exclusive area), and if you employ others to market your products then its the Partners responsibility to ensure employees / sub contractors comply with the licence conditions.
Can I sell any other BASETrack products?
You can sell all BASETrack products and the associated support contracts that are included in your Partner Licence Agreement acceptance email.
Can I sell my Partner Licence Agreement?
Yes, you can. It's your business and all benefits that you will have built up (Residual income) can be transferred to the 'New' Partner, this includes the remaining licence time and the right to renew the licence agreement and any renewal fees in this period. The sale of a Partner Licence Agreement is between you and the prospective Partner, and we will not unnecessarily withhold consent. We do not charge any fee to transfer the licence or indeed any fee of any description for you to transfer your Partnership.
The selling price of your Partnership is a decision between you the Partner and the prospective Partner, and naturally will be influenced by the such things as the annual revenue stream (Residual income) you are likely to have built up.
What is the duration of the Partner Licence Agreement?
Your Partner Licence Agreement is for 1 year (unless we have agreed a longer term) with the option to renew year on year and covers the agreed exclusive area and product group outlined in our acceptance email to you. You will have the option to renew the Partner Licence Agreement at the end of your first year and subsequently you can renew year on year, always provided that the terms of your licence have been adhered to. You can should you wish, pay for several years in advance, this would mean that your Licence agreement would extend in terms of years to cover the amount paid.
What about Domain name Registration Fees?
Domain Name (this is the name of the website such as www.garagebase.co.uk) registration fees cover the cost of having the domain registered in any particular country. The domain name fee does not cover hosting, it is purely a fee for having the name. As domain name fees vary considerably, not only from country to country but the type of domain ie .com, co.uk, .net etc. It is for this reason that the domain name registration fee is not included in either the setup fee or the annual hosting fee. It is the responsibility of the Partner to register the domain in their area, and liaise with the end user as to the cost of the domain name.
BASETrack is a Nominet Registrar for UK domain names, this means we can register and control UK domain names on behalf of Partners, the cost of a UK domain name only is included in the Setup Fee.
How much does it cost to become a Partner?
Your Partner Licence Agreement will cover an exclusive area or areas.Most UK Partner Licence Agreements based on a postcode will be between £1,000 - £1500 (+ VAT in the UK) per year, depending on your Product Group. After your initial periiod has expired, you will need to renew this licence each year to continue to operate as a BASETrack Partner
You should bear in mind that if an area you are interested in already has a Partner, then you will be unable to provide products in that area, you might however be able to supply another area close by that does not have Partner Licence Agreement in place.
Please see question: Do I have to renew for a second or subsequent years
Is it for Me?
Is being a Partner suitable for everybody?
No, for some it's not suitable. Running your own business is not everybody's 'cup of tea'. To be successful you have to be self-motivated, articulate and able to promote yourself and the product. For those that understand these points, the reward is a very profitable business, growing year on year.
Do you take anybody as a Partner?
No. To become a Partner it's not just a matter of buying your Partner Licence Agreement. We always discuss with potential Partners their plans and ideas, we want to ensure that each Partnership is a successful Partner.
What do I need to become a Partner?
The main tool of your trade is the Annual Unlimited Volume Licence. After that it will depend on how you are going to market your products. For everybody this means a Windows PC or Laptop, mobile phone and maybe a form of transport. However, for most individual Partners, what you DON'T need is an office and staff. So the start up costs of becoming a Partner are extremely modest and, for most, involve no added expense as you are likely to already have the essentials.
For Partners with several areas then it's likely that you would need to have additional staff or agents in place to maximize your profits.
How to get started
How quickly can I get started?
This depends very much on your current circumstances. If you are already in business and have procedures in place it will be quicker for you to reach the stage where you can commence marketing your business. Please see: Can I postdate my Partner Licence Agreement start date? In short once you know the product you can start marketing the product.
Do you provide any product training?
Once you have become a Partner you will have access to our 24/7/365 world-wide telephone support department. They can provide the support you need in understanding any issues you need resolving within the software.
How do I become a Partner and pay for my Volume licence?
Once we have agreed the terms of your licence (exclusive area, cost and start date) we will send you an acceptance email including your invoice. Once you have paid the invoice you are a Partner and can start business on the start date. We will then provide you with a download link for all the software that is download-able.
Do I need to be VAT Registered? (UK only)
It's not compulsory from our point of view (unless for UK Partners your turnover or predicated turnover will be over the
HMRC
VAT limit). However, you would be at a serious disadvantage with regards your profits if you are not VAT registered, as you would need to absorb the VAT element out of your profit margin. Most of the businesses you will sell to are VAT registered and therefore are able to reclaim the VAT that you will charge. We would advise anybody starting business for the first time to take independent Financial advise from a qualified accountancy source.
What business entity should I use to become a Partner?
This will depend very much on your own personal circumstances and preferences. If you are already trading then you might decide to use that method. If you are starting from scratch you can choose from sole trader, limited company or partnership.
We are able to provide some very general guidance, but would suggest and advise that you speak to a qualified accountant. Your Partner Licence Agreement can be in a company name or a personal name, whatever your preference.
Who am I paying to become a BASETrack Partner?
You can only become a Partner through us (BASETrack Systems Ltd).
We (BASETrack Systems Ltd) own the copyright and IP of all the software we sell and provide to Partners through our Unlimited Volume Licence Agreement.
You cannot become a Partner by sub-contracting to an existing Partner.
General Questions
Who owns the copyright and IP of the products I sell?
We do - BASETrack Systems Ltd. We do not sell any third party management products or web solutions. (We provide a few products that can work with our software such as Postcode
look up
and
SMS
products. These products are not ours but are value added products that can complement our software). The copyright and IP for all the products we offer with an UNLIMITED VOLUME licence are owned by us.
How do I know THAT you have not sold your products in my exclusive area before?
There is the realistic possibility that we (BASETrack) will have sold a number of products in your exclusive area (this applies more in the UK than other countries) prior to you becoming a Partner. Where this is the case we will provide you with their contact details in order that they can now become your customers and you can provide upgrades and support contracts etc to them.
Do I have to provide product support?
No, you don't. We have a dedicated support department that operates 24 hours a day 7 days a week 365 days a year - with live telephone support agents that provide software support. This includes remote access assistance to a users PC if required. In UK, US, AUS, NZ, Malta, Ireland and South Africa, we have local access telephone numbers to our support department. All end users receive 60 days 24/7 telephone support.
What exactly is the end user Registration Fee?
The end user Registration Fee is payable to us for each end user you sell a desk top management system to or in the case of a web solution a set up fee. This fee in the case of a desktop management covers the initial 60 days 24/7 support each user will have.
On our product websites we include the end user Registration Fee in the RRP. However, when you (as a Partner) sell a management system or an additional user licence, then this amount needs to be deducted first before you can work out your exact profit (in reality most Partners decide to include the end user Registration Fee in the RRP price rather than charging it as an extra). All the prices shown on our product websites include the end user Registration Fee.
For example, if you sell a TRADESBase Pro Management System at the RRP of £820, you must deduct the end user Registration Fee which is 11% (£90.20). Your profit is therefore £729.80, which you keep in its entirety. If you decide to sell the product at a price lower than RRP, that is OK. However, your end user Registration Fee is still calculated on the RRP, not your actual selling price if less than RRP.
Another example: If you sold TRADESBase Pro plus 2 additional user licences, then you would charge your customer £820 + £460 (2 User licences at £230) making a total for the complete order of £1,280.
Out of this you would need to purchase the 3 end user Registration Fees totaling £270.60 (3 x £90.20) your profit on this sale would be £1,009.40
If you decided to 'do a deal' with your customer and not charge for one user licence, then again this is OK but you would still be liable for the three end user Registration Fees.
There are no end user Registration Fees for website solutions, this is covered by a setup fee. In the second or subsequent years of website renewal there is a set fee of currently £75 per site per year. The cost applies irrespective of whether or not you have sold the site owner other features - you still pay a flat rate £75 per year.
We have not added any local sales tax to the above examples.
How successful are your products?
We have been providing software management systems to small and medium enterprises for over 20 years. The fact that we have been selling our products for over 20 years does not mean that we have flooded the market, far from it, our sales have only touched the tip of the market, that is why we have established the Partner programme, so together we can reach the vast majority of businesses still not using any form of management software or web solution.
Do I have to renew my Partnership in a second or subsequent year?
We hope you will, we are sure you will, because you will be starting to build up a base of customers who will be providing you with a yearly renewal revenue steam. However the direct answer is no, you don't have to renew in a second or subsequent year. You can just let your Partner Licence Agreement expire and that then ends your BASETrack Partner Agreement. You will have no further obligations or commitment to BASETrack. It all also means that you will unfortunately not be able to collect any type of renewal fees'
However, you should bear in mind that your business will have gained in value year after year, because you will have end users who are renewing support contracts etc. If you decide to maximize your investment and sell your Partnership ,then the selling price should reflect this 'gain'.
How do I pay for the end user Registration fee, annual support, Cloud solutions or Website set up fee
All these payments are made from this
web page
- you cannot make payments any other way
Can I view the Partner Agreement?